This is where I get most of my home things done, somehow. It's an intentionally dirty stitch of about 60 images, each at their own exposure and focus. A bit more detail is available in the wallpaper version (click the little desktop icon to the bottom-right of the photo). If you're dying for
even more
detail, check out the super-duper
8 megapixel version
. It's so crisp, I had to blur my bank account numbers on the checkbook! Wheeeee!
In case you're curious, my desktop images are Mai Kuraki (original photo from her CD booklet) and a nice
Hikari
character I modeled. I'm listening to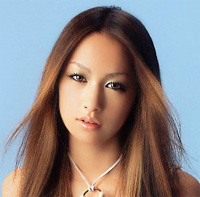 Mika Nakashima
and chatting with
Jen
. See if you can spot the parking ticket money order receipt. Did I forget anything?
Leave a Comment
Keyboard Shortcuts: Left arrow = previous photo, right arrow = next photo, R = random photo
There was an error fetching the requested dialog.