Yes, that's right, it's Suudsu ...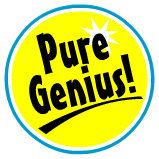 Pure Genius
! For the unenlightened,
here's something
to help explain. Good luck getting to sleep, folks.
Leave a Comment
Keyboard Shortcuts: Left arrow = previous photo, right arrow = next photo, R = random photo
There was an error fetching the requested dialog.